By Vernon Graham
This story first appeared on farmonline.com.au
The NSW Department of Primary Industries is seeking commercial partners to deliver a hand-held device with the potential to lift reproduction rates and profits for sheep and goat producers.
The device measures the body score of breeding ewes and goats and is the brainchild of Cowra-based DPI livestock researcher, Gordon Refshauge.
He came up with the idea about 18 months ago and progressed the concept through DPI's Orange-based Global Ag-Tech Ecosystem (GATE) program which fast-tracks the adoption of ag R&D to lift productivity.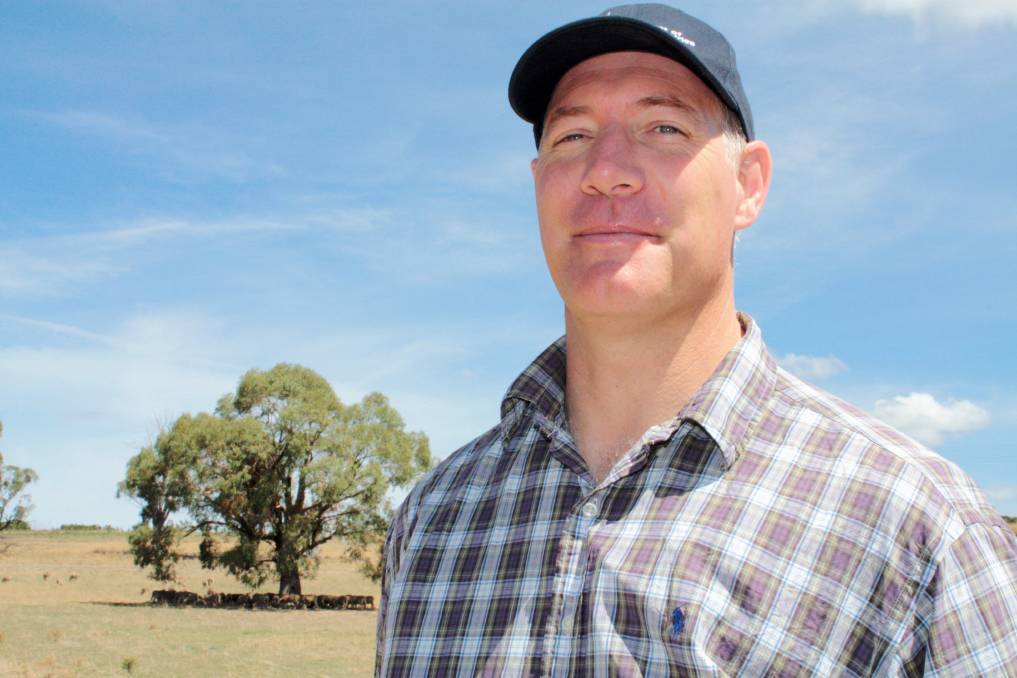 The DPI executive then gave their support with development of the device starting last March with research partner, the University of Technology in Sydney. Testing of a prototype started last May and continued until November.
Expressions of interest in the commercialisation rights to the body condition measuring tool are now open through GATE until the end of this month.
Dr Refshauge said he couldn't divulge much information about the mechanics or the electronics used in the device because of commercial sensitivity but said wool length didn't interfere with its accuracy.
He said achieving and maintaining the right body weight of ewes was critical to getting the maximum number of lambs on the ground and making best use of scarce feed resources.
Producers now visually judged body condition or assessed body condition by hand, feeling the amount of muscle and fat tissue on the back of sheep.
These subjective measurements had a low rate of repeatable results and could lead to costly discrepancies, he said.
"I can tell you with great certainty that it (the hand-held device) is more accurate than most farmers and more accurate than the people who train farmers," Dr Refshauge said.
"I've had competent, experienced people who have been trained to assess sheep, rate our research ewes as too fat while another said the same sheep were too lean," he said.
"Producers make important decisions based on ewe body condition. These decisions impact on the allocation of scarce feed resources and play a major role in animal welfare, so we need to get the body condition score right."
Condition scores range from one to five. Dr Refshauge said ewes with body condition scores in the low twos or below had a low probability of getting pregnant or having twins while scores above about 3.5 meant feed was being wasted.
"Matching feed requirements with appropriate feed resources improves the performance of the whole flock, in particular reproduction rates, and is increasingly important during droughts," he said.
"Producers want this type of innovation - an accurate, easy to use device which can be shared between operators and link with the existing platforms they use to manage sheep.
"The dream or vision is that a producer will be able to walk down the race and apply the device faster and more accurately than they currently condition score.
"The new device will offer ease-of-use, quick results, accuracy and reliability. There is a natural fit between the device and technology used to manage individual sheep, including auto-drafting and decision support systems."