This page includes information on current and past Research & Development projects the AWSA has participated in.
For more information on the AWSA's involvement with R&D and its current projects please contact us on 0488 018 765, or email us.
---
MLA Resource Flock: Satellite Flocks for eating quality and carcase traits
(current)
November 2020
Project funded by Meat & Livestock Australia and the Australian White Suffolk Association
and kindly supported by Shearwell Australia
Project Aim:
To join 15 White Suffolk sires to 300 Merino ewes, measure traits in the live lambs, slaughter the lambs and do full measurements of eating quality and carcase traits on every carcase. This information then goes into Sheep Genetics and gives accurate ASBVs for carcase and eating quality traits.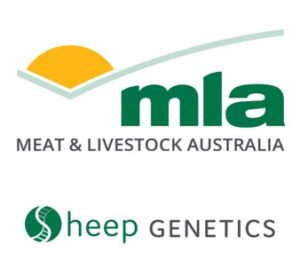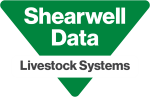 Project Purpose:
The purpose of the project is to test progeny of sires within the White Suffolk breed that are not well linked to the current MLA Resource Flock. This will broaden the footprint of White Suffolk sheep that have actually had carcase and eating quality testing done on lambs. It means that Genomics tests subsequently completed by White Suffolk studs that have sheep that are related to the sires in the project will be much more accurate and useful. This will therefore allow better selection decisions and faster genetic gain in eating quality and carcase traits for all White Suffolk breeders.
The sires selected for this project will provide the greatest diversity of bloodlines, have been used in the most number of White Suffolk flocks possible, and with the least relationship to the MLA Resource Flock.
Selected Sires:
A total of 62 sires were nominated for consideration in the project. The selection criteria for sires included: 20 doses of semen currently available; The sire has been used in more than one flock; and The sire or its sire has not been used or its nomination accepted in the MLA Resource Flock.
A relationship program run by AGBU was utilised to rank the nominated sires with the least relationship to the MLA Resource flock. This list was further reviewed to ascertain whether semen was available and the number of flocks each sire had been used in.
As a result, the following sires have been selected for the project:
Anden 150277
Aylesbury Farm 177408
Baringa 16W300
Booloola 170093
Bundara Downs 179821
Fairburn 180567
Gemini 170171
Koonawarra 140259
Kurralea 160231
Langley Heights 160054
Mertex 170575
Warburn 140512
Wheetelande 148159
Yonga Downs 170386
Somerset 160067 (link sire)
Project Timeline:
| | | |
| --- | --- | --- |
| November 2020 | Final Sire Selection completed | Completed |
| January 2021 | AI ewes to selected sires | Completed |
| March 2021 | Pregnancy scan ewes | Completed |
| June 2021 | Lambing | Completed |
| July 2021 | Mark lambs and DNA test | Completed |
| August 2021 | Wean and weigh lambs | Completed |
| October 2021 | Weigh and scan lambs | Completed |
| November 2021 | Weigh lambs and send to processor | Completed |
| | Carcase and meat measurements and processing | In Progress |
| | Data submission to Sheep Genetics | To be completed |
| | Data analysis and final reporting | To be completed |
More information:
Project Manager - Debbie Milne, mob: 0407 724 066
Secretary - Nikki Ward, mob: 0488 018 765
Or view more information from Sheep Genetics here.
The AWSA thanks the support of MLA, Sheep Genetics and Shearwell with the coordination and running of its AWSA Satellite Flock project.