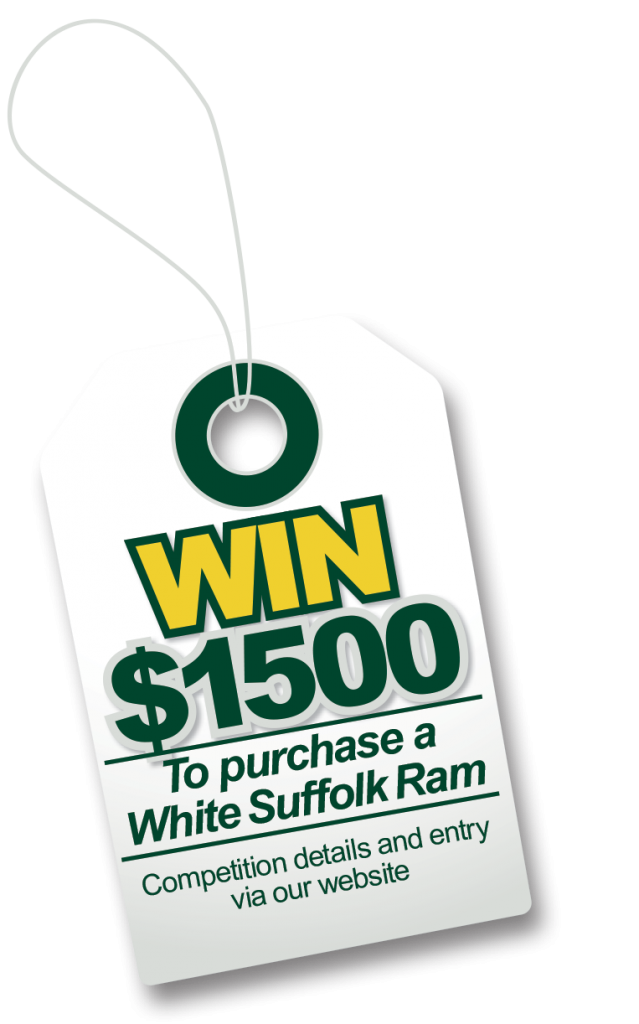 2020 WIN A RAM Competition
WIN A $1500 VOUCHER


TO PURCHASE A WHITE SUFFOLK RAM

The 2019 Win A Ram Competition is now closed and the winner has been drawn.

Congratulations to Nathaniel Cox, QLD, on winning the $1500 voucher to purchase a White Suffolk ram.

Thank you to all entrants and participants in our 2019 competition.

Our next competition will open in July 2020.
---
Complete the form below to enter the 2020 Win-A-Ram Competition