Type 2 diabetes is one of the most common chronic (ongoing) conditions in Australia.  There is also growing evidence that farmers have high rates of diabetes or pre-diabetes.
Diabetes is when the levels of glucose (sugar) in your blood are too high.  This happens because your pancreas is no longer producing enough insulin to process the sugar, or your body is no longer able to use insulin properly.  In most cases diabetes type 2 can be prevented through diet and exercise.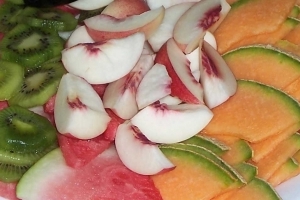 Being overweight or obese is a major risk factor for diabetes. Try to build some regular activity into your daily routine, take a walk instead of using the ute or the quad bike.
Often farmers are very busy and put off taking care of their health.  Maybe you're a long way from services, and it all just seems too much of an inconvenience to visit the doctor or dietician.  Well, there are online and phone services that are confidential and will help support you to manage your health and reduce your risk of diabetes.
---
The "National Centre for Farmer Health"
is dedicated to healthy farmers and safe farms.
For more Information on Diabetes and other health and safety issues CLICK HERE