By Debbie Milne and Jeanette Severs
Adoption of the latest genomic technology and research is paying off for White Suffolk breeders, who have a significant advantage when it comes to improving meat eating quality.
The prime lamb industry has focused on breeding faster growing, leaner lambs with more muscle which has resulted in higher lean meat yields. Unfortunately, as lean meat yield has increased, eating quality has declined.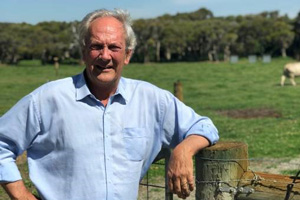 White Suffolk breeders have paid close attention to this and with the ability to measure eating quality traits, including tenderness via shear force and taste via intramuscular fat (IMF), using genomic testing, they have a head start in the goal to reverse this trend.
Compared with all terminal breeds, the White Suffolk breed currently averages better for shear force and intramuscular fat which translates to a more tender and tasty lamb product.
Lambplan records indicate the average IMF for all terminal breeds, including White Suffolks, has reduced from 0 in 2000 to -0.46 in the 2018 drop.
The White Suffolk breed's IMF average sits at -0.37, significantly better than the all-breeds' terminal average.
White Suffolks are also significantly better for shear force compared with the terminal average.
Meat and Livestock Australia sheep genetics senior development officer Peta Bradley said genomic tests were the only way to measure eating quality traits in the live animal.
The ability to measure eating quality traits has been developed over the past 10 years and this work is being continued by current MLA Resource Flocks.
"White Suffolk breeders have played a major role in supplying sires to the Resource Flocks for the development and ongoing validation of genomic testing," Ms Bradley said.
Lambplan breeding values are now available for all eating quality traits and Sheep Genetics can retrospectively track the performance of these traits since 2000.
Ms Bradley said although lean meat yield (LMY) and eating quality traits are antagonistic, shear force and IMF are highly correlated.
"This means when one improves, so does the other."
Murdoch University Professor David Pethick, Perth, WA, has been leading meat research programs for about 15 years, including the recent consumer study on meat eating quality.
He said processors can now measure LMY at chain speed in the abattoir using DEXA technology and the focus was on the establishment of a carcase grading system to measure LMY and IMF.
"Carcase grading for factors associated with eating quality is on the way, as is a new cuts-based Meat Standards Australia lamb grading system," Professor Pethick said.
"The grading system would enable lamb and sheepmeat to be graded and marketed as three, four or five star lamb."
"Processors want an elite meat product, with claims that are backed up by data," he said.
Soon commercial producers will be able to receive feedback on the carcase grades and eating quality traits of their lambs, and via electronic tags and individual animal tracking at abattoirs they will also receive individual animal analysis.
New technology to measure IMF at chain speed is coming to Australia for testing later this year.
He said the next string in the bow for optimising meat eating quality is in genetics as well as branding by regional breeders, butchers and breed societies to further value-add to the product.