SA Foundation Breeders' Sale
Offering:
15 STUD RAMS
75 STUD EWES
WEDNESDAY 8TH SEPT 2021 1.00 PM
VENUE: "ILLOURA", MOORLANDS, SA
2021 CATALOGUE:
PDF   SAFBI SALE CATALOGUE 2021
XLSX SAFBI SALE CATALOGUE in EXCEL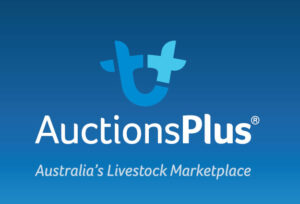 Photos & Videos will be available closer to sale date on the Auctions Plus Website
https://auctionsplus.com.au/auctionV2/New/#/presale/13662
Be sure to Register with Auction Plus before the sale.
Live streaming of the auction will appear if you are viewing this on a computer.
You can bid on a mobile device, but as yet, no live streaming is available to view on a smart phone or tablet
INSPECTION: Sheep will be available for inspection at "Illoura" from 10.00 a.m. on the day of the sale. Prior inspection may be arranged with the individual vendors by appointment,
LUNCHEON: A complimentary light lunch will be provided from 11.00 a.m.
DISEASE FREE: All studs carry Primary Industries of SA Accreditation Certificate of freedom from Brucella Ovis. All properties and stock are free from foot rot and are in the Ovine Johnes Disease Market Assurance Program.
Any veterinary testing required for interstate purchases, e.g. Liver Fluke testing, cost to be purchaser's responsibility.
SPECIAL REBATE COMMISSION:
A selling rebate of 4% will be allowed by the vendor to interstate agents (other than interstate representatives of the selling agents) and SA Associated Agents, provided they advise the selling agents in writing, giving names of their buyers, not later than the day prior to the sale.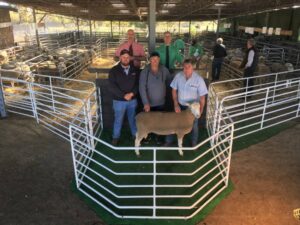 ---
The sheep for sale today represent the best quality White Suffolk sheep offered and we believe you can be assured of finding sheep to suit your requirements. Sheep from the SA Foundation Breeders' Sale have been sold to almost all Australian states and include sheep that have gone on to breed major awards winners at feature shows.
The Sale arose after several South Australian Breeders expressed an interest in a sale at which they could sell their better quality White Suffolk stud rams and stud ewes. As a result of their discussion, an invitation was extended to all foundation members of the White Suffolk Association in S.A. to participate in the inaugural sale in 1990. Over the years, other studs have been invited to join the sale to keep the numbers and sheep quality to the high standard of recent years.