Allan Piggott, president of Sheep Producers Australia, spoke about the transition from Sheep Meat Council of Australia to Sheep Producers Australia. The council was first established in 1978 and was wound up after nearly 40 years of representing farmers on national sheep and lamb industry issues. The change to Sheep Producers Australia has enabled the council to modernise its operations to better serve Australian sheep producers while continuing to meet the governance standards that are expected by members and regulators.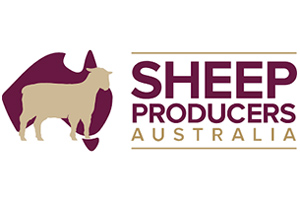 The first Annual General Meeting of Sheep Producers Australia was held in Perth on November 15th 2017. This meeting endorsed its five board candidates including Michael Craig, Harrow, Victoria; Jamie Heinrich, Kangaroo Island, SA; Ian McColl, Koorawatha, NSW; Bindi Murray, Woodanilling, WA; and Allan Piggott, Moorlands, SA. The Board has since appointed two independent directors -Chris Mirams who will act as an Executive Chair, and Ann Astin who will chair the Audit and Risk committee.
The new organisation was committed to providing strong leadership for the industry's future. With the launch of Sheep Producers Australia, producers have the opportunity for their voice to be heard nationally through a professional organisation which is underpinned by best-practice governance principles through a modernised constitution.
The State Farming Organisations have guided the transition process and will play a very important role in the future of Sheep Producers Australia (SPA). The Board is advised by four Policy Committees, which will largely consist of State Farming Organisation members, and they will be the engine room of policy development and decision making for SPA Board. The priorities of Board will continue to be based on the industry's Sheep Industry Strategic Plan, which will have its mid-term review completed in 2018.
The six key areas identified in the Sheep Industry Strategic Plan are
• Securing and Protecting Markets – domestically and internationally
• Improving Animal Health and Welfare
• Driving Innovation to improve efficiencies in the industry
• Guaranteeing Product Integrity (essential to grow and protect markets)
• Building Industry Capability, including human capital
• Influencing Business Outcomes - achieved with the transition to SPA
For more information on the changes, download the 'Welcome to SPA' Fact Sheet at www.sheepproducers.com.au/SPA_Fact_Sheet_FA.pdf.