Photography Competition for Members
The AWSA is running a photography competition for members from April until December 2018.
With lambing underway and breeders preparing rams and ewes for shows and sales it is a great opportunity to use your mobile or camera and take some photographs of your sheep.
Having a large selection of photographs on hand to use for promotional articles and advertising is necessary for the AWSA and are limited in supply.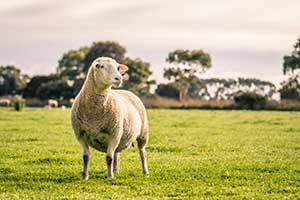 The two categories and prizes are:
Category one - AWSA Breeeder or family member aged 21 years and under - 1st Prize $150.00
Category two - AWSA Breeder or family member aged over 21 years - Free Annual Flock Membership for 12 months from April 2018
Criteria for the Photography competition is as follows:
Photographs are to include White Suffolk sheep and can be of stud rams, stud ewes, flock rams, show teams, weaned lambs, woolly or short sheep, commercial lambs/ewes and lambs
Different backgrounds are encouraged - ie in paddocks, sheep yards, shearing sheds
Photographs can be portrait or landscape
Please ensure that White Suffolk sheep are the focus of the photograph and in the foreground, whilst allowing a reasonable amount of landscape background around the subject
All photographs must be high resolution and preferably taken with a camera
By entering the AWSA Photography Competition entrants give permission for any submitted photographs to be used by the Association for promotional purposes in the future.
ENTRY FORM
Please send us your details below and either upload your photo or email it through to sue@bizboost.com.au