The goal of every White Suffolk breeder is to turn off progeny that are more profitable and productive than the previous generation.
Using traditional genetic selection methods, such as visual assessment of conformation and type, transforming a flock from 'average' to 'elite' could take decades.

These traditional methods of selection remain as important as ever, but new objective genetic evaluation tools like DNA testing, allow breeders to press 'fast forward' on the pace of transformation by enabling them to identify with greater certainty and at a younger age the stock they need to keep and those they should cull.
Neogen Australasia's Territory Manager for South Australia and Western Australia, Dan Roe, said genomic technology may have once been daunting for breeders and complicated to adopt, but for those new to genomics the current range of sheep DNA tests were simple to use and the results easy to interpret.
Neogen operates Australia's only local livestock genomic testing laboratory in Gatton, Queensland, and is commercially delivering the range of tests developed by the former Cooperative Research Centre for Sheep Industry Innovation (Sheep CRC), in which the Australian White Suffolk Association was an active participant.
"DNA testing is a fast, accurate and cost-effective method for White Suffolk breeders to accelerate the rate of genetic gain in their flock," Mr Roe said.
"Visual assessment for conformation remains very important; DNA testing is simply another tool in the box to allow you access to the information you can't see."
"DNA testing helps breeders to identify exactly which rams and ewes to join by providing information on which animals contain the genes needed to achieve a specific breeding objective.
"For terminal breeders, that means early access to information on hard-to-measure traits, like intramuscular fat and tenderness, which they would otherwise have to wait until slaughter to obtain."
Genomic selection works by DNA testing an animal and comparing its DNA profile with thousands of other animals that have been DNA tested and measured for important traits. Based on this DNA comparison the genomic breeding value of an animal can be predicted.
Many ram breeders and ram buyers already use Australian Sheep Breeding Values (ASBVs) to select animals using objective genetic records; these are further enhanced by the inclusion of genomic data from DNA tests.
Having visually identified the pick of a drop, the next step was to DNA test to identify which animals to use in a breeding program, Mr Roe said.
Testing can happen very early in life to enable the use of ram lambs in a stud breeding program and further shorten the timeframe for new genetics to have an impact on the overall flock performance.
Mr Roe recommended defining a clear breeding objective before embarking on a DNA testing program to ensure that test results were used to maximum effect in pursuing a genetic profile that aligned with the business's profit drivers.
Mr Roe said two types of test were available to White Suffolk breeders – the Parentage Test and the Sheep Genomic Test.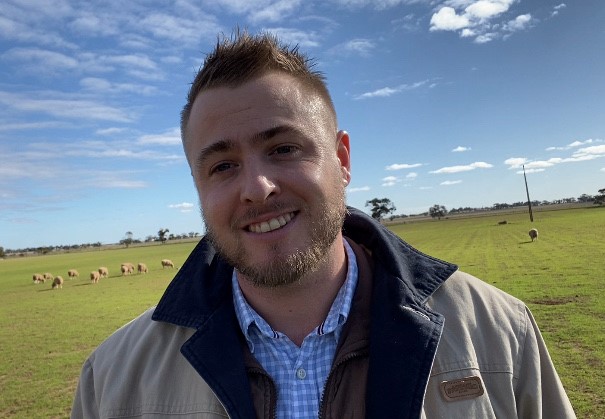 The Parentage test can link a lamb to its dam and/or sire and is ideal for use in multi-sire mating programs.
The Sheep Genomic Test includes parentage information, but also provides evaluations for the full scope of important genetic traits, including birth weight, weaning weight, fat depth, eye muscle depth, worm egg count, intramuscular fat, lean meat yield and shear force.
Combining the results from these tests with tools like the web-based app RamSelect, producers can then compare how animals compare to industry averages for these traits, and then select replacement rams to bolster any genetic weaknesses.
Mr Roe said Neogen staff were available to support the implementation of DNA testing in a breeding business, but recommended breeders also work with their farm adviser or Sheep Genetics prior on questions such as which animals to test, how to interpret the results, and how to incorporate genomic information into your breeding program to achieve your breeding objectives sooner.
Adoption of genomic technologies is also being supported by Meat & Livestock Australia's Accelerated Adoption Initiative, which is providing free membership to Sheep Genetics to encourage more studs to take part in objective genetic selection technologies like ASBVs and genomics.
For more information visit sheepdna.com.au or contact Dan Roe at Neogen on 0447 639 552.
Read more >> Getting started is easy with Tissue Sampling Units